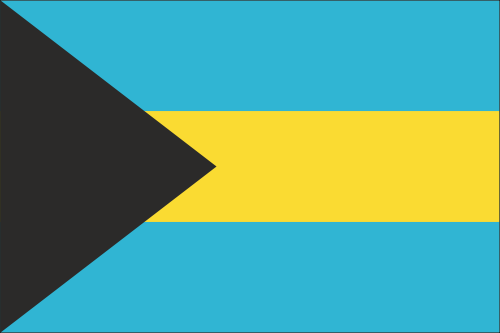 Company Structure in the Bahamas
Legal basis - Common law
Legal framework - Law on International Business Companies (as amended).
Company form - International Business Company (Company limited by shares)
Responsibility - The liability of shareholders is limited to the amount of shares they hold.
Economic substance - Financial and insurance service companies, shipping companies, intellectual property companies, head office companies, holding companies and companies providing services or doing business with affiliates are required to respond to economic substance requirements. They must be controlled and managed from the Bahamas and have adequate premises, amount of expenses and number of employees in the Bahamas, according to their activity and size. Companies deemed to be engaged in high-risk intellectual property activity will be subject to increased substance requirements.
Capital actions - The authorized share capital is generally USD 50,000. There is no statutory requirement for the capital to be fully or partially paid upon incorporation. Shares can be denominated in any currency and can have or without par or par value. Bearer shares are not permitted.
Shareholders - International commercial companies can be formed by one or more shareholders, which can be natural or legal persons, residents or non-residents, without limitation. Shareholder details are not being made public. Nominee shareholders are authorized.
Administrators - At least one administrator is required, who can be a natural person or a legal person. The contact details of the directors are accessible to the public. Appointed directors are authorized.
Secretary - The appointment of managers as a secretary is optional and can be a natural or legal person, resident or non-resident.
Registered address - An IBC must have a head office in the Bahamas, provided by an authorized service provider.
General assembly - Annual general meetings are not compulsory. However, if meetings do take place, they can be anywhere in the world and can be done by proxy or over the phone.
Electronic signature - authorized.
Re-domiciliation - A foreign entity can easily be re-domiciled as an IBC of The Bahamas, and vice versa.
Conformity - Bahamian IBCs must keep accounting records, which can be kept anywhere. There is no obligation to file the financial statements and annual return with the registrar, nor the income tax return with the tax authorities. Bahamian IBCs are subject to an annual government tax.
Key figures of companies in the Bahamas
| | |
| --- | --- |
| Official name | Commonwealth of Bahamas |
| Proper noun | Commonwealth of the Bahamas |
| Continent | Americas |
| Subcontinent | West Indies |
| Population | 399,421 inhabitants (2018) |
| Population growth | 0.83 % / year |
| Area | 13,962 km² |
| Density | 28.61 inhabitants / km² |
| GDP | 12.162 billion $USD (2017) |
| GDP / capita | 31,858 $USD (2017) |
| GDP growth | 1.40 % / year (2017) |
| Life expectancy | 73.80 years (2018) |
| Birth-rate | ‰ 10.70 (2017) |
| Fertility rate | 1.42 children / woman (2017) |
| Mortality rate | 6.30 ‰ (2017) |
| Child mortality rate | ‰ 17.20 (2017) |
| Literacy rate | 99,00 % (2016) |
| Official languages | English (widely spoken Creole) |
| Change | Bahamian dollar ($ BSD) |
| HDI | 0,805 / 1 (2018) |
| IPE | 54,99 (2018) |
| Nature of State | Constitutional monarchy |
| Head of state | Queen Elizabeth II; Governor General Cornelius A. Smith |
| National Holiday | July 10 (independence of 1973) |
| Codes ISO | BS, BHS |
| Nice | Bahamian, Bahamian |
| Tourists | 6,135,839 people (2017) |
The Bahamas are a state north of the Caribbean Sea. The archipelago occupies approximately 700 Lucay Islands located in the Atlantic Ocean, east of Florida in the United States, north of Cuba and Haiti, and northwest of the Turks and Caicos Islands. Its capital is Nassau, located on the island of New Providence.
The Bahamas' proximity to the United States, located just 60 miles from the Bimini Islands, gives it many advantages, but also some disadvantages. Tourism from the powerful neighbor allows the archipelago to occupy a position of choice, luxurious, among the favorite destinations of Americans. Most of the country's income depends on tourism.
But there are also some drawbacks: the drug trade goes largely through the Bahamas to join Florida, and this creates a dispute between the two countries on the means to fight against this scourge.
In addition, the country is also close to Haiti, from which refugees regularly come by boat. These are almost all returned to their country of origin, in contradiction with the international principle of assistance to refugees.
Finally, a paradise for billionaires, the archipelago does not levy taxes on wealth, inheritance, or corporate income. What attracts many malicious people, and allow the laundering of dirty money from various trafficking in particular.
Corporate Taxation in the Bahamas
VAT12% (standard rate).
Certain transactions like assignments, mortgages, long-term leases and other real estate transactions are subject to VAT at 2.5% or 10% (depending on the value of the transaction).
Certain items are zero-rated (exports, specific foods and certain necessary household items, medicines, goods imported temporarily), others are exempt (educational services financed by tuition fees, transfer of real estate, rental of housing, liability, life, automobile, marine, aviation and residential insurance, annuities and savings products, certain electricity and water services).
Corporation tax
There is no corporate tax in the Bahamas.
Withholding taxes
No final tax is levied in the Bahamas.
Social contributions paid by the employer
5.9% (capped at 2,903 BSD per month and 670 BSD per week).