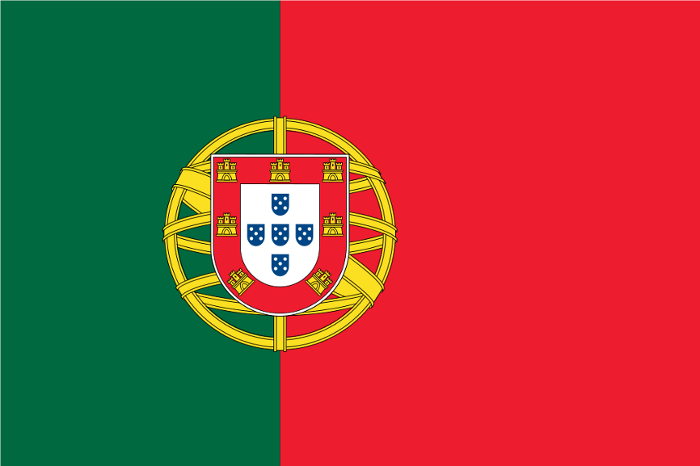 Company structure in Portugal
Company Name

All names must be approved by the National Register of Companies. Three names must be proposed for approval, with the registry at its discretion on the most appropriate name. The name of the company should reflect the activities offered by the company. Once the name is approved, the registry will issue a registration certificate along with a provisional tax registration card.

Registration desk

All companies need a registered office in Portugal where official letters can be sent, where tax forms are executed and where all financial and information documents, including accounting records and company registers, must be. preserved. As part of our incorporation package we can provide a head office in Portugal.

Directors

Only one director is required and there are no restrictions on nationality or residence. Company registers must be kept at the official head office, while directors' registers are not accessible to the public.

It is however compulsory that each Director and / or Shareholder has or obtains a Portuguese taxpayer identification number and that non-EU / EEA entities must have a resident tax representative.

Shareholders

Only one shareholder is required for a Portuguese company, and this person can also be the director. There are no restrictions on the number of shareholders nor on their nationality and residence. Shareholders can be natural or legal persons.

Accounting

Portuguese company law states that an ADL must appoint a company accountant responsible for its accounts.

TIN - Tax identification number

Obtaining a tax identification number is the first step that must be taken by all those wishing to set up a company in Portugal.

The company will also be assigned a TIN, it is also the reference number for corporation tax, their VAT number and the company number.

Presentation of the bank account

We can open a corporate bank account remotely at most banks nationwide including Millennium, A Caixa de Deposito and BPI.

Share capital

The minimum share capital is € 5,000 and must be paid upon incorporation. A reserve is required in order to absorb any losses and 5% of the profits must be added to this reserve each year.

Company Secretary

Having a corporate secretary is only required for a listed company, otherwise it is not mandatory to have a corporate secretary when setting up a Portuguese company.

It is however recommended when the company does not have a director residing in Portugal.

Submission requirements

Annual financial statements must be filed online with the Ministry of Finance for the previous year by June. The audit is not required if the business does not exceed a certain size.

Creation deadlines

The process of setting up a Portuguese company usually takes 7-10 working days.

This includes opening a business account and filing the company with the tax office.
Key figures of Companies in Portugal
| | |
| --- | --- |
| Official name | Portuguese Republic |
| Proper noun | República Portuguesa (pt) |
| Continent | Europe |
| Subcontinent | European Union |
| Population | 10,291,027 inhabitants (2018) |
| Population growth | -0.12 % / year |
| Area | 92,226 km² |
| Density | 111.58 inhabitants / km² |
| GDP | 237.979 billion $USD (2018) |
| GDP / capita | 23,146 $USD (2018) |
| GDP growth | 2.10 % / year (2018) |
| Life expectancy | 81.90 years (2018) |
| Birth-rate | ‰ 8.30 (2015) |
| Fertility rate | 1.30 children / woman (2015) |
| Mortality rate | ‰ 10.50 (2015) |
| Child mortality rate | 2.90 ‰ (2015) |
| Literacy rate | 95,68 % (2015) |
| Official languages | Portuguese |
| Change | Euro (€ EUR) |
| HDI | 0,850 / 1 (2018) |
| IPE | 71,91 (2018) |
| Nature of State | Republic |
| Head of state | President Marcelo Rebelo de Sousa |
| National Holiday | June 10 (death of Luís de Camões in 1580) |
| Codes ISO | PT, PRT |
| Nice | Portuguese, Portuguese |
| Tourists | 18,200,000 people (2016) |

Leap into the 21st century and accelerated aging
The Portugal is a country in southern Europe located west of the Iberian Peninsula. To the north and east it is bounded by Spain, to the west by the Atlantic Ocean. A member of the European Union, it is the westernmost part of continental Europe. It also includes the archipelagos of the Azores and Madeira, located in the Atlantic Ocean.
Even though it suffered from the economic crisis, Portugal caught up with the average European standard of living in the 1980s and 1990s. It embarked, with great reinforcements of European subsidies, in the construction of infrastructure , sometimes disproportionate, including many highways and gigantic bridges over the Tagus, the river that flows in Lisbon, the capital.
Today very integrated into the world economy, it suffers from the same ills as its European partners, in particular a lack of economic competitiveness, and a strong demographic slowdown due to mass emigration and the accelerated aging of his population.
With an economy that is mainly based on services and tourism (the latter represents around 10 % of GDP), Portugal must now pay attention to better protect its environment if it is to continue to attract tourists and further improve living standards. of its inhabitants.
The crisis has unfortunately slowed down, or even reduced, the standard of living of a large number of Portuguese. Wages have fallen sharply, social services and social assistance have fallen. The number of young graduates who leave the country each year to find work abroad is estimated at around 20 %. Many go to Brazil, France, the United States and Angola, where oil prices have exploded economic growth and therefore the demand for skilled labor.
The population has therefore started to decline in recent years, and the phenomenon is slowly increasing. In 2016, the country saw its overall population drop by 0.34 %.
Corporate Taxation in Portugal
Corporate tax rate (IS)

Global CIT rate (%)
21
Corporate tax (IS) due dates

CIT return deadline
Last day of the fifth month following the end of the tax year.
CIT final payment due date
Last day of the fifth month following the end of the tax year.
Estimated due dates for CIT payments
Three installments due in July, September and December (if the tax year matches the calendar year).
Personal income tax rate (PPI)

Global PIT rate (%)
Residents: 48% plus solidarity surcharge of 2.5% on the amount of taxable income over 80,000 euros and 5% on the amount of taxable income over 250,000 euros;

Non-residents: 25%
Personal income tax (PIT) due dates

PIT return due date
June 30 of the year following the year to which the income relates
IRP final payment due date
For Portuguese income tax returns submitted electronically before the legal deadline (i.e. no later than June 30 of the year following the year to which the income relates), the Portuguese tax authorities must issue the tax notice no later than July 31 of that year and the corresponding tax, if applicable, must be paid before August 31. If the Portuguese tax authorities do not issue the tax assessment by July 31, the tax debt must be paid within one month of the issuance of the referred tax assessment.
PIT estimated due dates
PAID
Value added tax (VAT) rate

Standard VAT rate (%)
23
Withholding tax rate (WHT)

WHT rate (%) (Div / Int / Roy)
Resident: 25/25/25;

Non-resident: 25/0 or 25/0 or 25
Capital gains tax rate (CGT)

Corporate capital gains tax rate (%)
See the summary of corporate tax in Portugal for capital gain rates.
Tax rate for individual capital gains (%)
See the Portugal personal income tax summary for capital gain rates.
Wealth / Equity Tax Rate

Global wealth / equity tax rate (%)
N / A
Rate of inheritance and gift tax

Rate of inheritance tax (%)
The free acquisition of goods by individuals (inheritances and donations) is subject to stamp duty at 10%.
Gift tax rate (%)
The gift of property is taxed as stamp duty at 0.8%;

The free acquisition of goods by individuals (inheritances and donations) is subject to stamp duty at 10%.